Personal Protective Equipment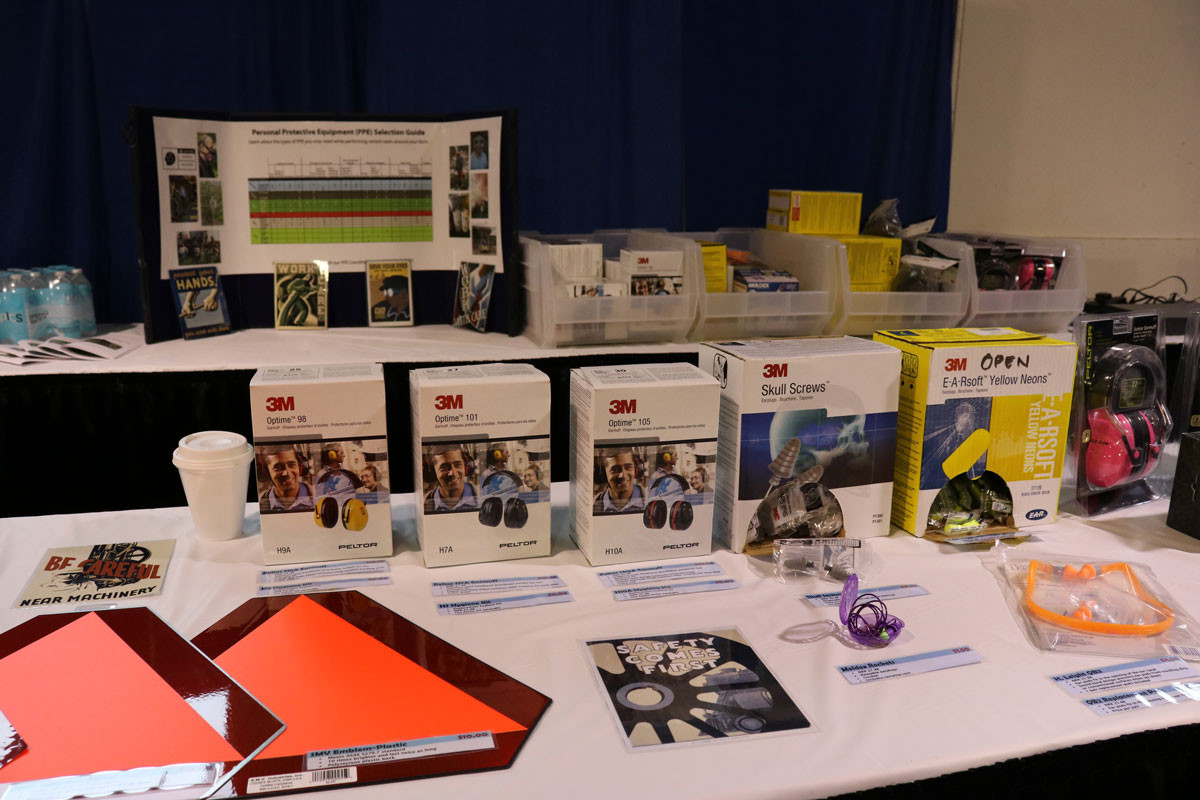 Agriculture is the most hazardous industry in the nation. Farmers perform chores, which pose threats to their health and safety. They are repeatedly exposed to noise, chemicals, dust, mold and the risk of physical injuries. Although Personal Protective Equipment (PPE) has been proven to prevent injury and promote farmer's health, access to such equipment can be a limiting factor for rural populations - reducing their likelihood to routinely use the PPE. Improving availability of PPE and encouraging proper use could reduce the risk of injury and illness.
NYCAMH and The Northeast Center for Occupational Health and Safety in Agriculture, Forestry, and Fishing (NEC) have created a PPE program that offers a variety of selected products that are affordable and appropriate for farmers. Our program features convenient access, low costs, and an inventory of continually updated merchandise. Product sales are backed by trained professionals who can answer questions and offer consultations on proper use of PPE. PPE is available at a number of agricultural expositions across New York. It is also available by mail using the below catalog, which is now widely available in New York and Vermont. NYCAMH/NEC PPE program welcomes contacts from anywhere across the country at 1-800-343-7527.
Products
Respiratory Protection
Hearing Protection
Eye Protection
Chemical Protective Clothing
Heat and Sun Safety
Logging Safety
Power Take-off (PTO) Shields
SMV and Extremity Marking Kits
Fishing Safety
To order call: 800.343.7527