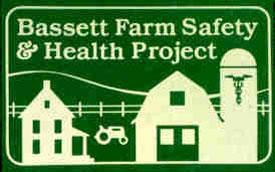 In the early 1980s, two pulmonologists, Drs. David Pratt and John May at the Mary Imogene Bassett Hospital in Cooperstown, New York shared an interest in researching occupational health and safety issues among New York's farming population. This initial work was known as the Bassett Farm Safety & Health Project. In 1988 their work received official designation by the New York State Legislature as the New York Center for Agricultural Medicine and Health (NYCAMH).
In 1989, under the New York State Department of Health, NYCAMH became one of seven members of the NYS Occupational Health Clinic Network. This provided the opportunity to discuss and disseminate agricultural safety and health information to other occupational health specialists throughout the state. In 1992, NYCAMH became one of seven agricultural centers designated by the National Institute for Occupational Safety and Health (NIOSH), to be known as the Northeast Center for Agricultural Medicine (NEC). The NIOSH Centers, located in geographically designated regions act by cooperative agreement to address pertinent and emerging problems related to occupational safety and health in agriculture, forestry, and fishing.
Over the years, NYCAMH has been fortunate to secure additional grant funding from New York State agencies such as the Department of Health and Department of Labor, national sources such as NIOSH, NIH, CDC, as well as the W.W. Kellogg Foundation. This grant funding allows the Center to carry out the research, education and outreach activities that are directed toward promoting safer farmsteads and healthier farm families working in agriculture in the Northeast.