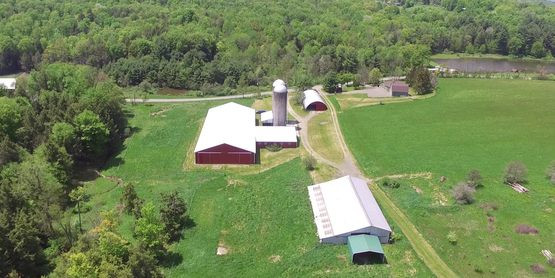 Celebrating an Expanded Farm Safety Partnership – NYCAMH and CCE Tioga - September 25, 2023
On September 28, 2023, at the Hilltop Community Farm located at 343 Cass Hill Road, Candor, NY, the New York Center for Agricultural Medicine and Health (NYCAMH) and Cornell Cooperative Extension (CCE) of Tioga County will hold a special event celebrating a new partnership founded on a shared commitment to safety for new and beginning farmers. The Hilltop Community Farm is an incubator farm sponsored by CCE that provides resources and guidance to beginning crop and livestock farmers over a three-year period. NYCAMH offers a wealth of education and outreach programs to improve safety on New York State farms, including the John May Farm Safety Fund. Launched in 2016, NYCAMH's John May Farm Safety Fund has distributed nearly $900,000 in matching financial assistance to 227 farms for projects improving worker health and safety.
The event will mark the expanded partnership between the two agricultural organizations and Candor Central School District, with the joint purchase of new animal handling equipment to support future farming efforts at Hilltop Community Farm. The celebration will feature guest speakers, an animal handling demonstration, a farm tour, and light refreshments.
Members of the community interested in attending are invited to join. RSVPs are encouraged but not required by email JMFSF@bassett.org or phone 800-343-7527.
Click here to learn more about the John May Farm Safety Fund. For more information about CCE Tioga's Hilltop Community Farm, visit https://tioga.cce.cornell.edu/hilltop-community-farm.