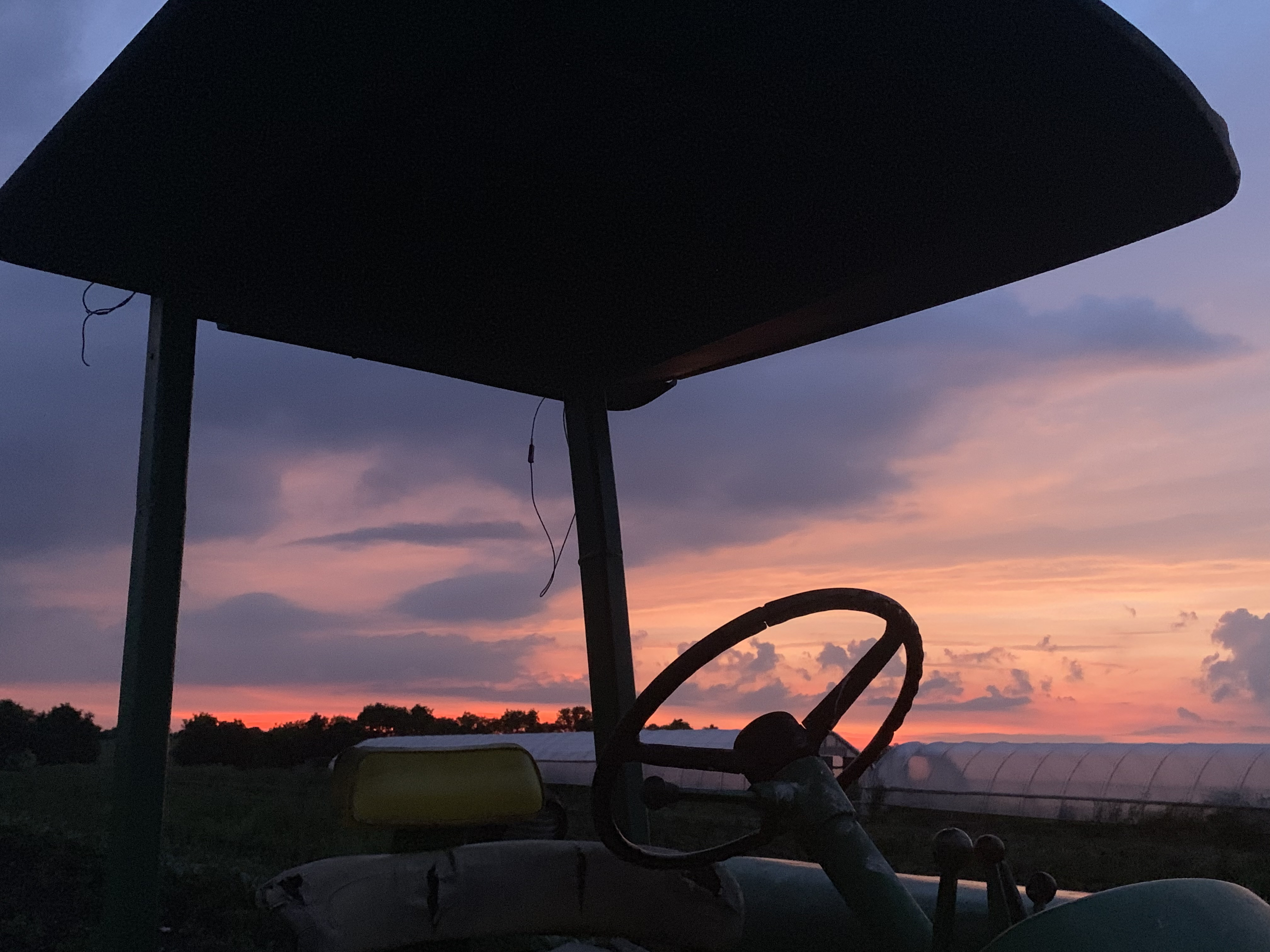 Navigating Medicare Enrollment: Tips for Eligible Farmers - November 24, 2020
By Kathy Smith, Farm Partners Case Manager
The open enrollment period for Medicare coverage is happening now and ends December 7. If already enrolled, you also have this period to drop or switch your plan coverage. If you are new to the Medicare enrollment process, here is what you need to know to get started:
Eligibility. The most common way to be eligible for Medicare is to be 65 years or older. You also need to have been a legal resident of the United States for five continuous years.  Other eligibility markers of Medicare are if you have been on Social Security Disability for 24 months, if you have renal failure and are on dialysis, or if you have ALS. You can read more about this by going to www.medicare.gov
Premium waivers. Medicare Part A premiums can be waived if you meet the above mentioned eligibility criteria and have worked for 10 years and paid into the Medicare taxes.  If you did not pay into Medicare taxes through payroll deductions, then the only way to get Medicare Part A will be to pay a monthly premium. This can be quite pricey. Self-employed individuals pay into Social Security and Medicare when filing income tax returns.
Breaking down the Parts. Medicare has four parts. 
Part A is free because of the Medicare taxes you paid while working. Medicare Part A covers 80% of inpatient hospitalizations, Hospice care, home health care and some skilled nursing home care.
Part B provides 80% of coverage for outpatient provider services, durable medical equipment (walkers, canes home oxygen, etc.), preventive services (mammograms, osteoporosis screenings, etc.).  Part B has a monthly premium. It will be $153.30 per month for 2021. ("Fun" fact—in 1966, the Part B premium was $3!)  
Part C is another term for Medicare Advantage plans. This is when Medicare contracts with private insurance companies to act on behalf of Medicare for one's medical insurance. The advantage plans will sometimes include the prescription plan (Medicare part D), so it's like a bundle plan, and most of the time the monthly premiums are cheaper. Also, with the Advantage plan, you would not need a Medigap plan (described below). Medicare Advantage plans are appealing to many people as the monthly premiums are often considerably less expensive. If you are a healthy person who doesn't often see a health professional, this may be just the ticket for you. Beware: the monthly premiums may be lower, but there are hidden costs (out of pocket expenses, high deductibles and co-insurance) that may be devastating if ever you are diagnosed with a chronic illness. If you do sign up with an Advantage plan you will still continue to pay your Medicare part B monthly premium.  
Part D is the all-important prescription plan. This is contracted through private insurance companies. Monthly premiums range from around $30 to $100 per month.  If you sign up for straight Medicare  Parts A & B, you want to sign up for Part D at the same time, otherwise you will pay a monthly penalty when you ultimately do sign up for Part D.  (If you have "creditable coverage" thru a spouse's health insurance, you will not be charged a penalty.) 
Medigap. As for the 20% costs Medicare Parts A & B do not cover, these expenses can be paid out of pocket or you can enroll in a Medigap plan, which is a Medicare Supplemental Insurance. If you have medical issues and see doctors often, you really can't afford to be without a Medigap plan. There are different Medigap plans with varied coverage and monthly premiums. I strongly recommend contacting your county's Office for the Aging for assistance with signing up for a Medigap plan.
What if you can't afford to pay these monthly premiums? You may be eligible for Medicaid. There is also the Low Income Subsidy program. It is a component of Medicaid and helps with the cost of prescription drugs. Your income and resources need to be within the guidelines.  New York State Elderly Pharmaceutical Insurance Coverage (EPIC) is another great program that helps with the cost of prescription drugs. 
Last on my list is the Medicare Savings Program. If your household income and resources are within the guidelines, this benefit can be wonderful.  It offers four levels of assistance with Medicare and some out-of-pocket health expenses.
This is a lot of information to wade through. You don't have to do it alone. The Farm Partners program provides free and confidential assistance to New York farmers, farm families and employees. For more information contact the Farm Partners Case Manager, Kathy Smith, at Kathleen.smith@bassett.org or 607-547-6023.
Farm Partners is a free and confidential program of the New York Center for Agricultural Medicine and Health (NYCAMH), a nonprofit organization that works to enhance agricultural and rural health by preventing and treating occupational injury and illness. 
---
NYCAMH's Farmer's Tribute Fund Can Help to Cover Medical Bills
The Farmer's Tribute Fund is available to any farmer, farm family or farm worker in New York State that needs help paying medical bills. The Tribute Fund is available to assist an individual up to $1000 to pay unpaid medical bills. The fund only pays the vendors, and is limited to first come, first serve. Call 607-547-6023 for information or an application.