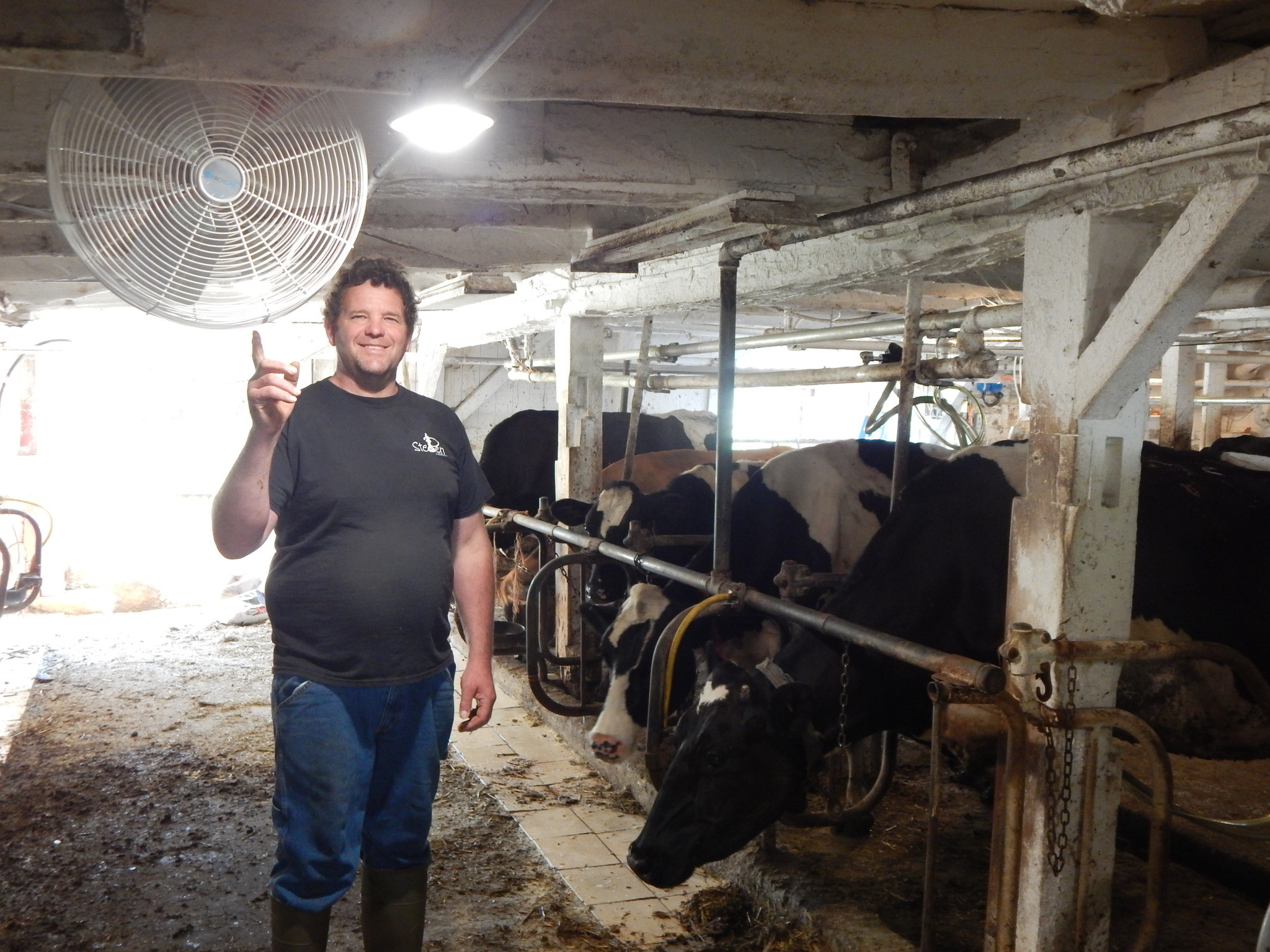 Money for New York farms' COVID-19 prevention supplies and equipment - January 28, 2021
As the COVID-19 health crisis continues on, so does the burden for farms to maintain and add preventive efforts to protect their workers. The New York Center for Agricultural Medicine and Health (NYCAMH) now has grant money to help farms pay for supplies and equipment needed to prevent COVID-19 from spreading on farm operations. Download the application here.
Unlike many grants applications, which can be complicated and lengthy, the application process for the "Stop Covid On Your Farm" program is very simple. Fill out a short, easy-to-understand application. Meet with a NYCAMH Ag Safety Educator at the farm to learn how COVID-19 could spread and explore possible ways to prevent that. Complete the project and submit your receipts. You are then reimbursed 50% of the cost of the project – up to $1500
 The application includes a list of suggested projects, such as:
Cleaning supplies (soap, laundry detergent, disinfectants, single use towels)
Thermometers and visitor logs
Handwashing stations
Plexiglas/curtain separators
Touchless time clock software/services
Hooks, hangers, lockers for employees
Equipment for improving ventilation or air quality
Because each farm is unique, farms are encouraged to propose projects based on their specific needs. For example, LBJ Farms, a dairy in Delaware County has improved ventilation by installing fans in the barn and the milk house.
"Airflow in the barn and milk room are now amazing after installing the fans," said owner Steve Bishop.
NYCAMH's Director Julie Sorensen added, "The pandemic has presented challenges for all of us. However, given farmers designation as "essential workers" they have had the unenviable task of looking for ways to stay open while keeping workers safe. We hope the funding and technical assistance provided through the Stop COVID On Your Farm Program will make it easier for farms to balance these demands."
Questions? Contact NYCAMH by phone at 800-343-7527 or e-mail at stopCOVIDonfarms@bassett.org