Corona Virus Disease 2019 (COVID-19):
Information, Materials and Services for Agriculture, Forestry and Fishing Industries
Current COVID-19 Updates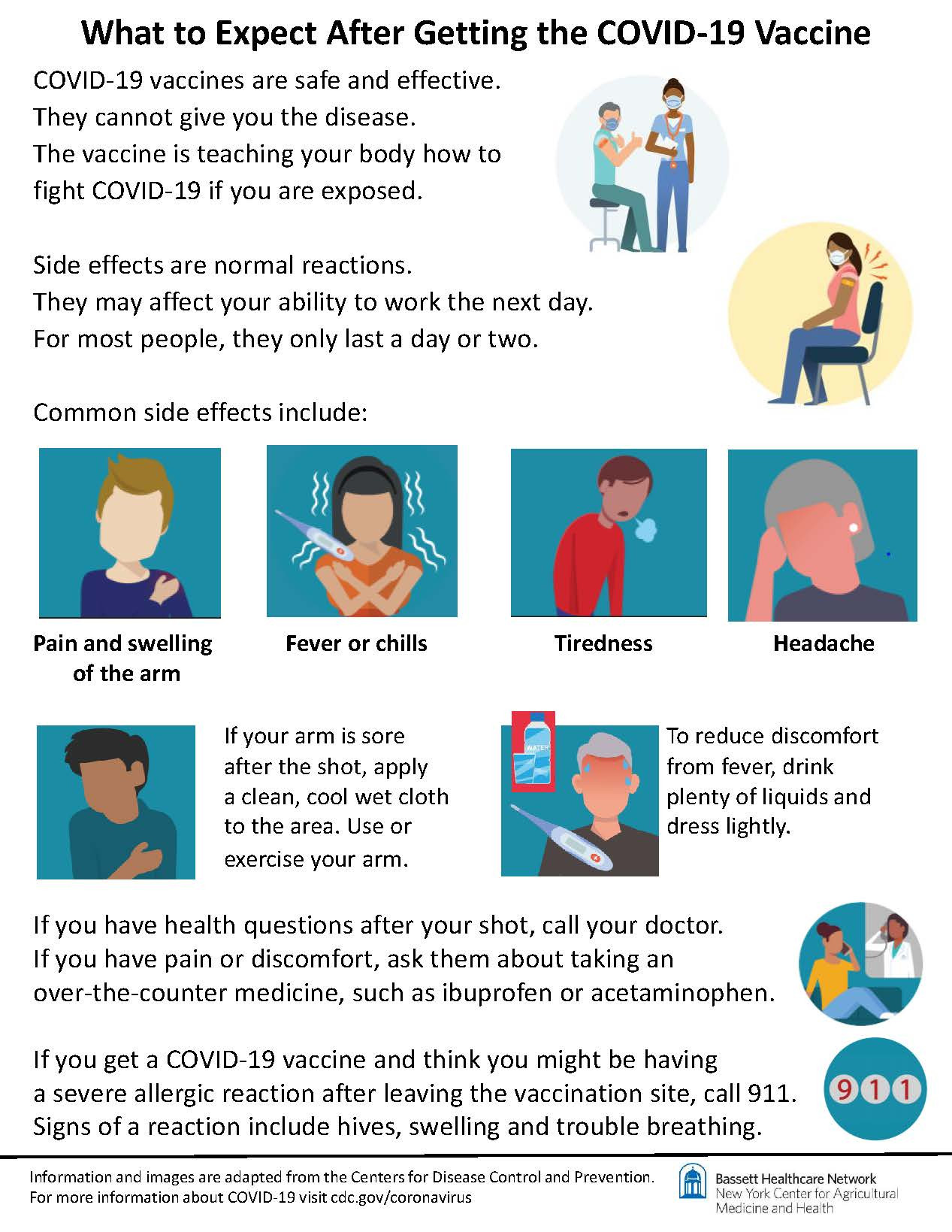 NEW handout: What to Expect After Getting a COVID-19 Vaccine - February 3, 2021
Have you talked to your workers about the new COVID-19 vaccines? Use this easy-to-read handout to explain what to expect and review common side effects. Content is adapted from Centers for Disease Control materials.
NYCAMH also has a new virtual training module to address common questions about vaccination. Trainings are available in English and Spanish via Zoom. To learn more or schedule a training, contact us: 800-343-7527 or info@nycamh.org.